Finding alignment in HKliving's brand
HKliving, leading in furniture and homewares design in the Netherlands and globally, were facing a brand challenge. The brand pain point they were feeling was brand misalignment and the absence of strong guidelines to help build equity and recognition. The task was to uplift and strengthen the current core assets (which was the logo and simplified colour palette) and to build more assets around them.
Since HKliving releases multiple collections each year with different styles and colours, our question to solve was, how do we create a core brand which has evolving parts?
I created a brand that stayed true to HKliving at its core but allowed for exceptions in colour and photography where creative freedom could be had.
See the new brand on the website ︎︎︎
hkliving.com
An evolving colour palette

Due to HKliving releasing multiple collections a year, we devised a core colour palette but kept spaces free for new colours to come and go each season. Colours could be picked from the collections and set with the same HSB levels to keep consistency in brightness.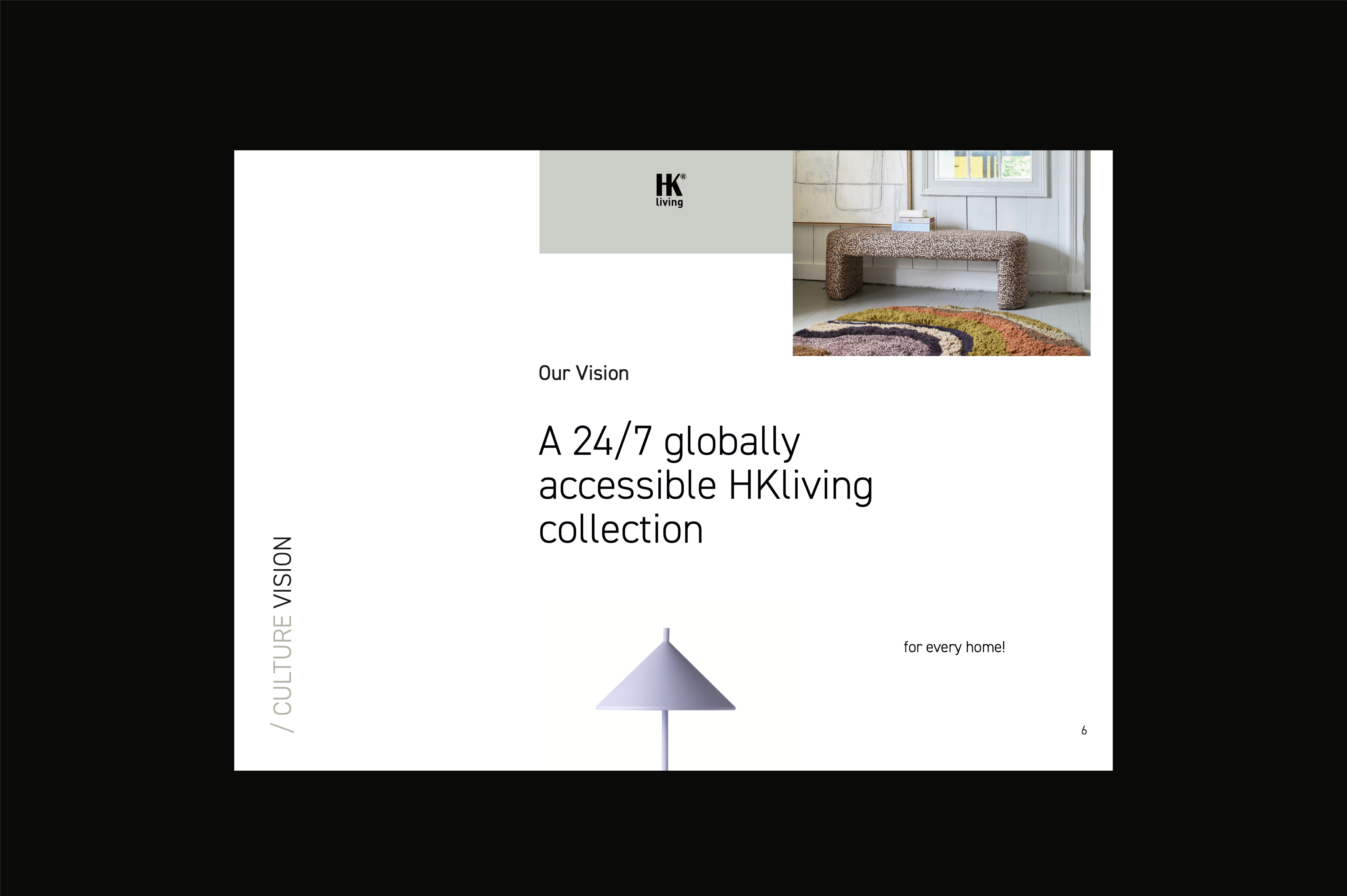 The Team
Creative Directors: Eelco Van Collenburg, Michael Vromans
Project Manager: Hardik Parmar
Brand Designer: Hana Wensley
UI Designer: Constantine Belias
UX Designer: Su CongXi